Concrete is one of the most quintessential components in laying the foundation stone for any building. Not only does it provide a strong base but a compact structure that can hold the structure for years. It comprises sand, gravel, portland cement and water in a fixed proportion. All social infrastructure such as Schools, City centers, Hospitals, Bridges, Dams, etc. have been raised for years using concrete. Concrete has been used in various forms- Solid concrete blocks, Interlocking concrete blocks, Hallow Concrete Obstructs, etc.
Solid Concrete Blocks
A concrete block is the primary unit of any construction project. It is the masonry unit in the standard rectangular shape used in construction. These concrete blocks are used as precast which means that it is formed prior to its use and is hardened before they are sent to the job site. The blocks are lightweight and its standard dimension is generally 600mm*250mm*150mm. Being lightweight these are easily workable with high rise buildings in order to reduce overall load.
Solid concrete blocks are cost-efficient and save time to manifest it in real-time construction. These blocks are manufactured by concrete block making machines. Different types of block making machines manufacture different quality and shapes of concrete block.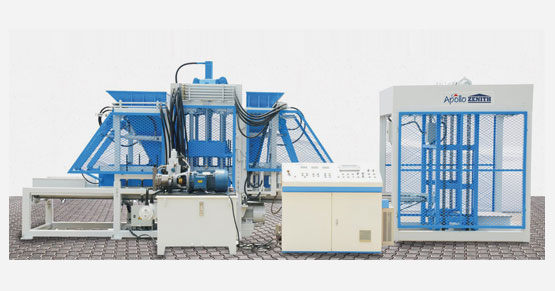 Changing modern-day Construction with Concrete Blocks
Concrete block makers are under tremendous pressure in modern-day construction as concrete blocks are gaining popularity day by day. Backing up with features like lightweight, low cost of production, high load-bearing capacity has been the factor. The eco-friendly mode of production, better quality delivery as compared to dried or baked red clay or adobe bricks, speedy construction using the concrete blocks are some of the other benefits.
There are seven different types of concrete blocks used in modern-day projects like flyovers or underpass bridges. Hollow Concrete Blocks, the usual block, comes with a void that is equal to one-fourth of the total area. Concrete block makers fill these void with lightweight aggregate mortar. Machines for Concrete blocks make aerated autoclaved blocks, that are lighter but bigger versions of such blocks. Composition wise these blocks are similar to that of normal bricks but the material may vary in proportions. Aerated concrete blocks cut down the steel and concrete quantity by 15% and 10% respectively thus reducing the overall cost of manufacturing.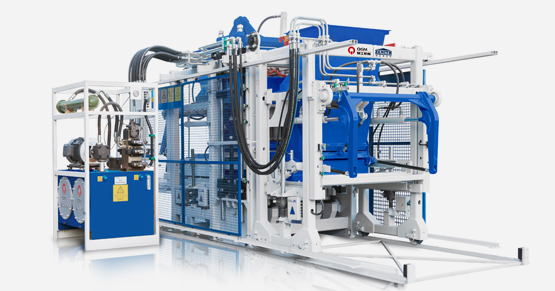 Concrete bricks are another type of concrete block used in fences, facades, etc. They offer a sleek look to the structure. For making lintel beams, the concrete block makers devise a groove in the block wherein the reinforcement bars are placed along with the concrete. Concrete block making machines produce rectangular or square shape blocks known as Paving blocks and are used in pavements or road shoulders. Lastly, concrete stretcher blocks are used to combine the masonry units.
The Bottom Line
Different patterns of concrete blocks are being used in several public projects like bridges, road pavements, dams, etc. The concrete blocks are not only cost-effective but also enforce strong and stable support to the standing structures. The modern-day civil projects observe a lot of concrete blocks in the construction process.