Introduction
Concrete Block Making Machine is a type of oval laying machinery that is automatically made using raw material such as feeder concrete- made wheels that will work by laying the blocks on the concrete floor and move to the next laying with the virtue of hydraulic system. The hydraulic pressure used is minimal (3H.P approx). The machine looks like a square-like box with wheels under it. It is designed to make pavers, interlocking blocks, and sometimes hollow blocks too. They are interchangeable and are designed in such a way that it can easily fulfill the needs of any customer using it. It is pretty much reliable but has a high cost of production and maintenance. It has a standard of high-quality products and cuts down the labor coast at a huge rate.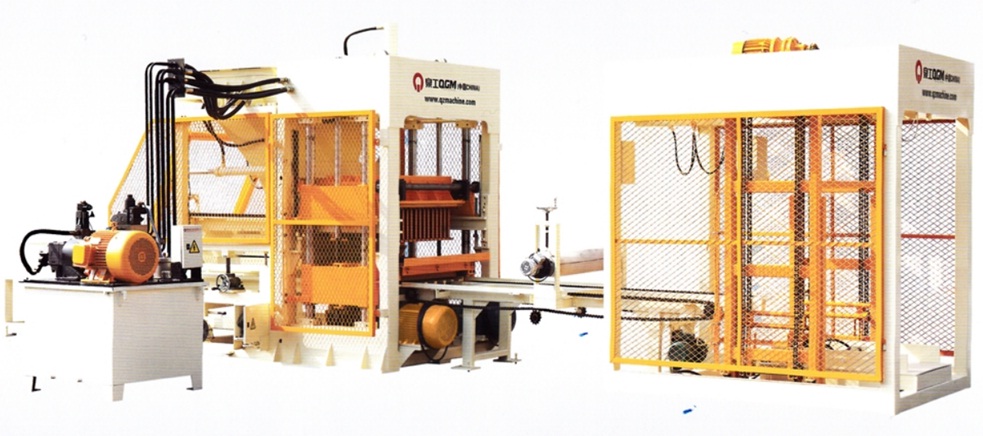 What are Block Making Machine technical details?
The technical details of the machine should be minutely checked while buying this block making machine. This includes the electrical and mechanical essentials of the good which would be useful in the long run of the production
After-sale service for Concrete Block Making Machine
As construction technology is expanding, the need to choose the company has to be a very optimistic way. For instance, one should deal with only those companies which have a reputable history in the past years and also was able to follow the customers during the entire shipping period without any personal complaints.
How does the pressure system work?
The pressure system should be a strong one so that it can produce blocks of high quality. According to many reports it has been found that if the pressure system is not up to the mark then it might sometimes result in the collapse of bricks.
What is the significance of steel?
The steels are to be those which can be used at least for 40 years in the upcoming days. Also, they should be strong and we'll build one.
What is the significance of concrete mixing units?
The concrete mixing unit is said to be the heart of the machine. Like our brain might work but if the heart doesn't pump then the body will stop functioning similarly this machine will not be able to perform any of its tasks without the concrete mixing unit.
Conclusion:
It is very much reliable and much easier to handle compared to other such machines. It provides the best standards of production quality which can meet the satisfaction of any international companies. It also saves a lot of labor charges.
It has very few drawbacks such as, it has a high cost of production and the maintenance charge is also a rampant one. Also, it is a bit space consuming but this doesn't bother any large scale industries for they have sufficient for their pieces of machinery and productions to establish and work on a day to day basis in the long run.