With the advent of the next generation of construction equipment, incremental improvement is taking place in their design, mobilization, and use. These componental changes add up to more efficient machinery as well is its productive use. The deployment of such autonomously operated equipment also enhances the safety and operation of such heavy machinery. The latest equipment possesses a lot of improvement in engines, GPS Control, fuel-saving, IP (Internet Protocol) systems, robotics, and fleet management techniques. A few types are-
AAC Block Machine– AAC (Autoclaved Aerated Concrete) Machinery is a lightweight pre-cast foam concrete building material used for the production of concrete masonry units like blocks. The AAC block machine is known for its quality and exceptional finish. A few advantages of AAC block machine are-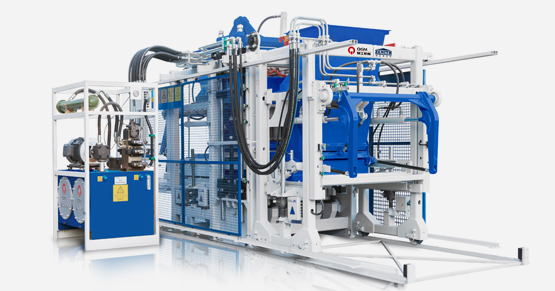 It helps in the engineering of the complete AAC portfolio. It allows the designing of complex and thin shapes and structures. Panels of a large variety can be produced with the help of an AAC block machine.
Production of reinforced panels (100% blocks) is possible and in large volumes
It has a double-wired cutting technology with the least cake handling and high accuracy. Less than 1mm tolerance with a super finish can be achieved.
It is simpler than the conventional tilt cake process which results in much less breakage.
Dry Mix Mortar Plant-This is a highly controlled process plant with dedicated facilities for batching and blending all necessary ingredients. It is useful to lay bricks and masonry blocks, rendering coat buildings, and fixing tiles. The dry mortar products to be blended could be External plaster, sand-based plaster, wall putty, gypsum plaster, tile adhesives, and waterproofing mortar. Its advantage include-
It aids in better cement hydration and eliminates shrinkage cracks
It provides a very good bond strength ruling out any pop out on a smooth surface.
It has a good water resistance property giving it good workability and flexibility and tensile strength.
There is a nil wastage of material at the site and helps in inventory cost saving.
Next-generation construction equipment manufacturers are technology partners, not just machine suppliers, resulting in a far higher value service for all customers. These companies constantly invest in innovation and process technology to optimize the process of production and enhances product quality.