The batching plant is an equipment that efficiently combines the various ingredients to make up concrete. The ingredients are sand, aggregate, water, air, cement, fly ash, and silica fume. These ingredients are mixed at different ratios depending on the final type of desired concrete.  There are two main types of batching plants, which are the dry mix and the wet mix plants.
Main Components of the Batching Plant
Important components of the plant include the cement batchers, aggregate batchers, conveyors, aggregate bins, heaters, chillers, cement silos, batch control panels and dust collectors. At the center of the batching plant is the mixer, which is a key component of the equipment. The mixer can be; tilt drum, Planetary, pan, single shaft and the twin shaft mixers. Each type of mixer orientation has its special advantages.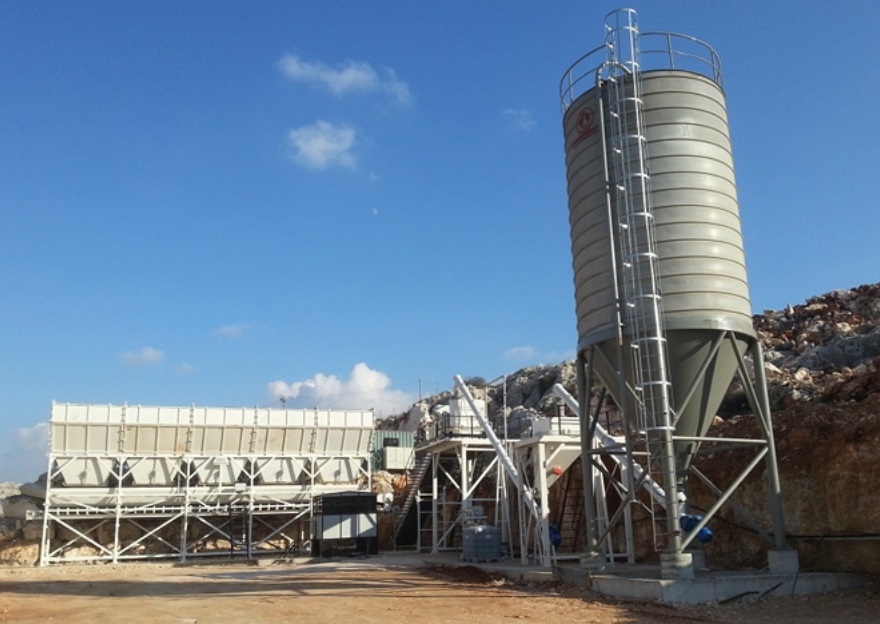 Features of the Dry Mix Concrete Plant
For efficient and effective operation, the modern batching plant has been highly automated and utilizes computer aided controls to precisely deliver and mix each ingredient according to the preset ratio.
The exact proportion of aggregate, cement, water and admixture are fed into the drum by selecting the preferred mixing code from the control panel.
Weighing of each constituent is done by sensitive load cells attached to the hopper, therefore accurate mixing is achieved.
Operation of the Concrete Batching Plant
In operation, the concrete batching plant has 4 key components. These are the gravel feed; Powder feed component (cement, fly ash, bulking agents), water and feed additives, transmission and storage. The basic operation procedure of the machine can be defined as,
System Activation; the mixing formula is input through the control panel, this also includes the concrete slump, grade and productivity. This is the calibration that will be used for the individual components of the mix.
The hoppers are tested and calibrated for accuracy before the operation begins
The belt conveyor is initiated to transmit the aggregate to the weighing hopper.
The control valve of the water sump and admixtures are opened to allow water and admixtures to flow into weighing hopper.
Once all weights have met the required volumes the doors of the weighing hoppers is opened automatically.
The materials are released into the mixer where mixing continues until the setting time is over. The loading doors are then opened and the mix flows into a concrete mixer truck.
This process is done very carefully to ensure the concrete does not segregate , and it must be used before the preliminary setting time of 30 – 45 minutes is reached.
Specifications of the Dry Batching Plants
Dry batching plants typical production capacity of the equipment can range from 25 cubic meters /hr to 100 cubic meters/hr. The discharging capacity can also range from 500lts up to 2000l/hr, aggregate size of 80/60 pebble/macadam. The weighing accuracy of the machine is guaranteed  with an accuracy of + or – 2% of aggregate while that of cement, fly ash, water and additives have an accuracy of + or – 1 %.