What is Concrete Batching Plant?
Concrete Batching Plant is a building system that converts raw materials into a value-added commodity, and this content is manufactured in concrete form.
Several materials such as air, water, admixtures, cement, fly ash, silica fume, sand, and aggregate are included in the raw material.
The function of concrete batching plants includes the different operations addressed in the following portion.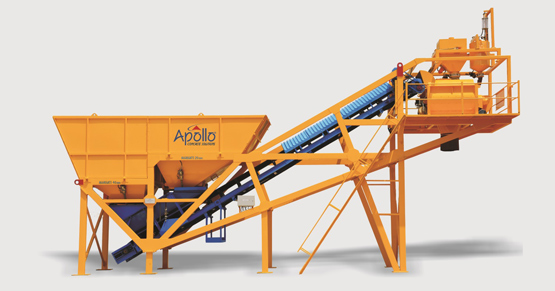 Working of Concrete Batching Plants
Powder feeding involves cement, fly ash
Aggregate feeding
Storage and conveyors, along with admixtures for mixing different materials
Water
Benefits of the Concrete Batching Plant:
There are a variety of benefits that the concrete batching plant enjoys. Most of these advantages are as follows:
Outstanding reliability
High capacity produces
Higher Production degree
Better efficiency while combining
These are the four key advantages the concrete batching plants accomplish.
Concrete Batching Plants for Infrastructure Construction
Concrete Batching Plants in Road Construction
Batching Plants
Horizontal batching plants
Compact Plants
Mobile Plants
Horizontal Plants
Applications of Concrete Batching Plants
Concrete batching plants are overwhelmingly used in nearly all mega-building projects.
If it's about constructing rivers, bridges, or shops, the existence of a concrete batching plant holds the primary significance because it's responsible for producing the concrete.
Besides, Concrete Batching Plants are also used in the construction of civil engineering, ready mixing, and precast applications.
Two Types Of Application
Ready-mix: The ready-mix is a concrete batching plant technology

Central Mix Plant: In the case of a central mixing station, all the materials are mixed and concrete is poured on the field there.