Concrete batch plants and processing technologies have continued to grow overtime due to rising demand for concrete by commercial and real estate construction. The current type of machinery and technologies used by these plants has continually improved to cater for high demand and ensure that aggregate, binders, additives and admixtures are thoroughly mixed.
Historical Development in Concrete Mixing Industry
Concrete mixing plants have been developing over the years. Before the invention of the concrete mixer, concrete was mixed manually by construction workers. The first concrete mixing machines were self loading. In the 20th century self loaded mixers were driven by steam to increase their productivity.
Due to increased productivity new better concrete mixers were developed. These had tilting mechanisms, reverse discharge system, double cone mixers and other features which improved the process of feeding the concrete, discharge and mixing.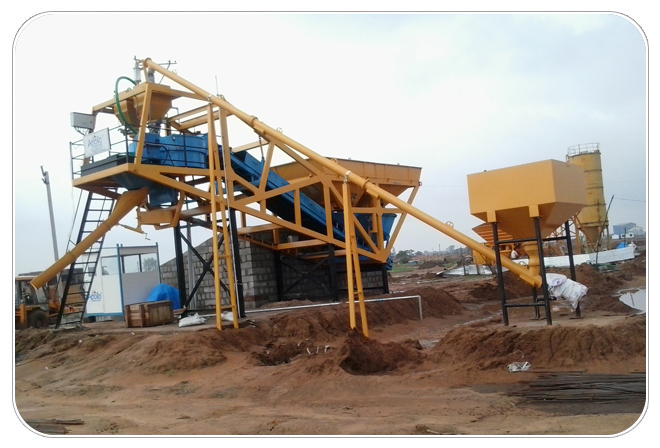 Compulsory concrete mixers developed later on.  These were vertical spindle and horizontal shaft concrete mixers. These would take high loads of materials and produce high outputs needed for the rising construction needs.
As production increased, large concrete batching plants were developed. These plants have many advanced features, computerized control, improved mixing and efficient energy consumption. They incorporate storage of raw materials and batches to hold ingredient when being mixed.
Technological Developments of Concrete Batching Plans
Many operational features of these plants have been improved in response to the ever increasing need for increased productivity and uniform mixing.
Current machines must be able to mix aggregates, stones, sand, bidder, admixtures and other chemicals in the right proportion. This necessitates the use of sophisticated batching plants. Subsequently, specialized plants have been developed. Some common plant types include compact, combined, horizontal and vertical type of plants.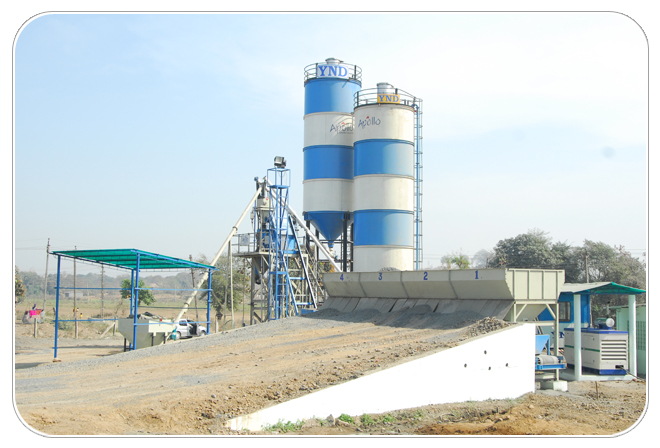 Current batching plants are specially designed for use in specialized operations such as commercial concrete batching plants, ready mix, belt type and mobile batching plants. These plants have the capacity automatic weighing system to accurately determine water, aggregate, sand, bidder and other chemicals. Automatic weighing aids in accurate determination of the materials which improves the strength of concrete mixture.
Concrete plants developments have resulted to the introduction of computerized control. Modern commercial plants have dynamic displays, sensors and other control devices which ensure accurate feeding and mixing processes. These controls enable the operator to carefully plan and execute the production process.
Modern plants have crew conveyor for feeding material to the batching plant.  Plants also have many hoppers, twin shaft composury mixers and cement silos.
Recently mobile concrete batching plants have been developed. These are compact in nature to allow for easy transportation. They have high degree of automation and can be used for remote sites where small and medium sized projects are being constructed.
Comparison between Local and International Construction Technologies and Use of Concrete Batching Plants
The use of concrete batching plants has grown both locally and internationally. Local and international batching plants have similar features though international batching plants have better automation and computerized control features.
Conclusions
Concrete batching plants have developed from simple self loading mixers to the current high tech plants.  Modern day plants have high processing capacity and yield high quality concrete.