The rapid growth in the construction and infrastructure has meant increased demand in concrete pipes and products in general. Equipment used in manufacture of these products has equally advanced. Some of these machines include:
Cage Welding Machine
This is equipment designed for manufacture of circular cages used in production of precast concrete poles, concrete pipes, culverts, columns and bored piles. Advanced technology has led to manufacture of innovative machines able to produce oval, round with spigot as well as square cages. It is also possible to, manufacture conical as well as cages with flattened sides.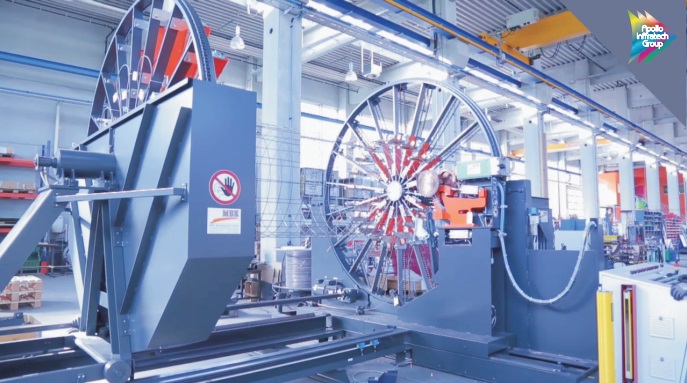 The Cage Welding Machine dimensions range from 220mm by 1700mm to 900mm by 5200mm and even more. Lengths can also vary widely depending on the usage.
Features of the Cage Welding Machine
The machine is has a winding wire pitch that can handle 80/100 KVA up to 100/125 KVA. It is also equipped with an ultra modern touch panel with a programmable logic control that ensures efficiency and ease of operation.
Design of Cage-Making Machine
With increased variability in the design and models of cages, machine design has also advanced significantly that unique cages can be made, with lower investment amount required. The cage making machines market is also bound to continue expanding as infrastructure developments continue to increase globally.
Block Making Machine
The equipment has a robust construction with very rigid frame that only the synchronized vibration will occur during production and interfere with the quality of the product.
The equipment also has high production capacity while requiring minimal maintenance therefore higher return on investment. The equipment is recommended for production at industrial level as well as manufacture of special pieces.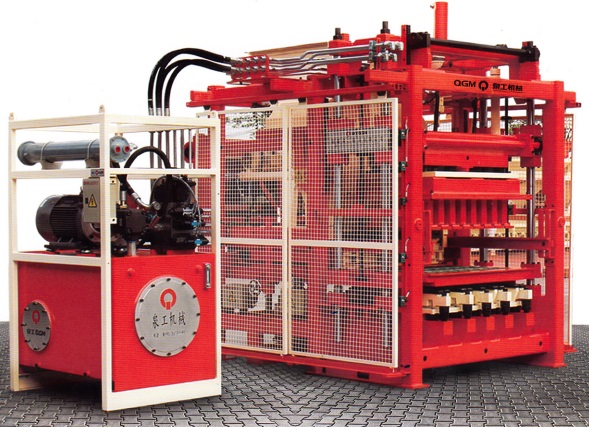 It is equipped with two fixed presses that achieve sufficient compression for high quality blocks.
Traditionally , these block making machine required very heavy wiring and electrical installations, however , the current design requires much less fittings thereby adapting to the needs of business people who are starting out as well as those in continuing production.
In addition, the stationery-synchronized press is rigid and very easy use, as it has been highly automated. Instead of moving the whole machine, only the trays are in motion, therefore will take up lesser space.
Pipe Making Machine
The demand for the concrete pipe globally has grown rapidly and even exceeding the supply level. There is therefore a high likelihood of deterioration in quality as manufacturers compete to fulfill their orders. This must never happen and buying the highest quality pipe-making machine is the only solution.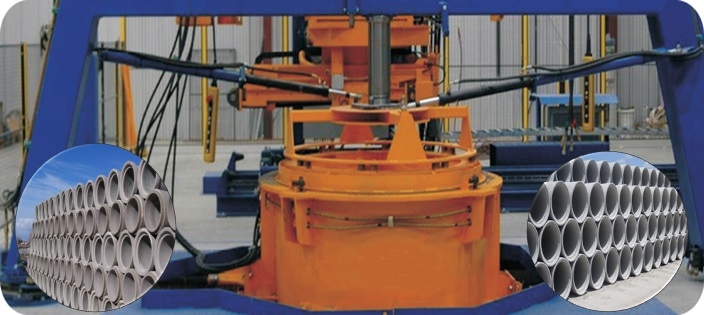 While looking for a pipe production machine, some important features and innovations increase the efficiency of the equipment. These include;
The design of the hoppers and conveyors; They are manufactured with rounded corners that prevent material build up during production.
Incorporation of turntable assembly with tapered support rollers for greater support and centering
A self-cleaning top table that has a fully machined bottom surface as well as captive fasteners for accurate attachment of the top centering plates, tongue formers and O-ring groovers,
Incorporation of a changeover table that supports the roller head assembly and the top centering ring during change over, maintenance and machine clean up.
The modifications and innovation in these equipments has enabled efficient and high quality production of concrete pipes that are guaranteed in performance and durability.