Ready mix concrete
specifically been manufactured in the batching plant according to the given set of proportions further delivered at the work site by truck mounted with mixtures. It is also been termed as customized concrete products for commercial purpose. It is a mixture of cement, water and aggregated that comprises sand and gravel in unhardened state.It is generally been used for construction of high rise buildings and bridges.Traditionally, the material is been procured separately and mixed in specified proportions at site to make the concrete.
It is been normally delivered in two ways:
Barrel Truck or in transit mixtures
: Delivers concrete in a plastic state to the site.
Volumetric Concrete mixture
: Readymade mixture in dry state and mixes the concrete on the site. Ready Mix Concrete is been manufactured under controlled operations and transported at site using sophisticated Ready Mix Concrete equipment and methods.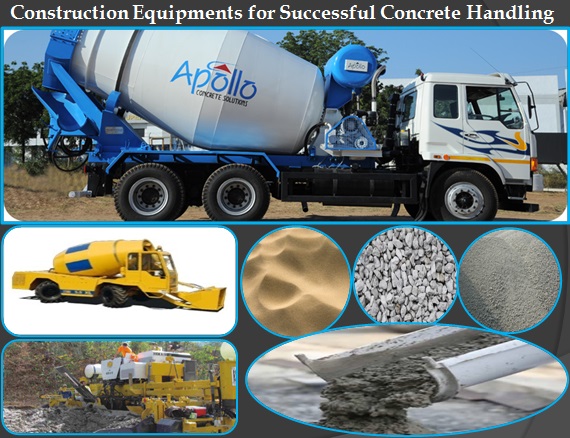 The process of ready mix concrete has been briefly explained as follow:
Concrete Batching Plants combines with rock, water, cement and together by weight in order to produce the concrete
As mentioned earlier, the concrete consists of different contents with other chemicals which are weigh- batched at centrally located plant, delivered to the construction site in transit mixtures that can be used for further treatment.
To produce quality concrete, automatic plant monitors weigh-batching, water-cement ratio, dosage of admixture, moisture content
The ingredients used are thoroughly tested for their quality and physical properties in the laboratory attached to the plant.
Moisture probe helps in fixing with the amount of water to be added in order to prepare the concrete. The water is been added accordingly and process takes in plant, produces concrete.
Once, the concrete is been made it is then loaded into the truck which is known as transit mixture further delivered at the construction site.
Ready mix concrete is batched and been manufactured under controlled conditions with help of batching plants.
Some of the advantages of ready mix concrete include-
Quality assured concrete is been produced under controlled conditions.
Construction speed is very fast
Due to better handling and proper mixing, there is reduction in consumption of cement by 10-12%
Energy and resources are been conserved due to saving of cement
One of the main advantage is reduces noise and air pollution. Relatively, its pollution free.
Less consumption of petrol and diesel in turn saving time loss to business
Timely gets delivered to large and small scale production, due to site based batching plant, no depreciation of costs.
No need for space for storing the raw materials.
Minimizing in human error with reduction in dependency in labor
High speed of construction with ready mix concrete
Consistency in quality due to accurate and computerized control of sand aggregates and water according to the mix designs.
Low Maintenance Cost
Eco-friendly
Versatility
This is some of the advantages of the ready mix concrete that helps you to make an informed decision before construction and choosing with the building materials. For more information visit –
https://www.apolloinffratech.com/