Better Highway Projects with Better Machineries
Presently, in India, there are formidable highway projects connecting different cities and states. However, there is an incredible use of concrete and other materials used for road projects. With cement industries in India are doing well, the construction industry is offering rood construction equipments.
Important Role by Cement Industry
There is a huge challenge faced by the Indian government and the cement industry. There is currently a need of 20,000km of work to be attained in 20 kms per day. However, with the availability of world-class transporting and mixing vehicles the work has been bit easier and roads are turning out to be better. Apollo Concrete Solution provides different vehicle and construction machineries.
More Demand for Upcoming Projects
Apollo Inffra Tech has witnessed a growth in machinery demand and is quite struggling to maintain the order. Product like self loading mixers, transit mixers, pipe making machines etc are in great demand and are used in constructing roads.

Adopting New Techniques of Road Building
The highway projects in India are designed by adopting new techniques, technology and equipment usage.  The road construction plants transport some high-tech machinery tools for various purposes.  These machineries have various advantages and also don't cost much.
Bringing Down the Cost
Presently, the cement as a raw material has maintained its price level over the years. Moreover, the cost difference between concrete and asphalt road is getting narrower. To add more, road construction machinery from the company helps in getting better and faster work.
All Designed with International Standard
Road making machineries are designed with international standard and display the global technological breakthrough in construction industry. The main aim of using such machineries is to provide Indian infrastructure a new face and better connectivity to each other.
Functions of Self Loading Mixers
There are multiple functions of this self loading mixer that carries the capacity of 7,600 ltrs. It comes with different features like double mixing screws, drum rotation by hydraulic motor and reversing drum. However, it depends on the model the machine is being purchased having different features.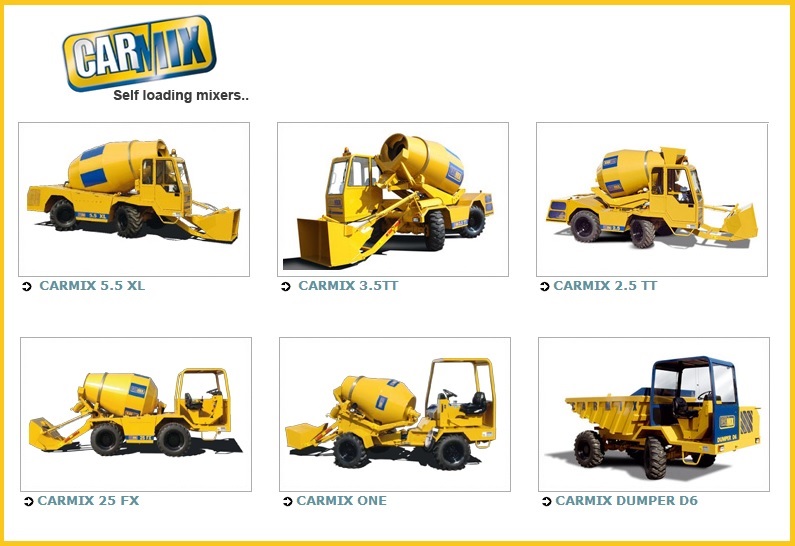 Partnering with Different Machine making Companies
Apollo Inffratech has been partnering with different companies which are known for manufacturing different machines. Three major companies having tied up with are- Hawkeye Pedershaab, Spiroll and Carmix. These companies are offering the best self-loading mixers machines  which are largely used for concreting highways in India.
Giving what Country Deserves
Presently, the country is witnessing a good change in roadways and building highways. The National Highways Development Projects (NHDP) is aiming to build 6 and 8 lane highways in coming years. This could be million dollar project that will certainly change connectivity of the states.
Conclusion
Road Transport and Highway Projects in India are shaping up well and with the availability of machines for building roads, the work has been smoother. With the demand for building highway is increasing, the future of Indian connecting roads seems quite promising.