Apollo Inffratech Group announces its latest JV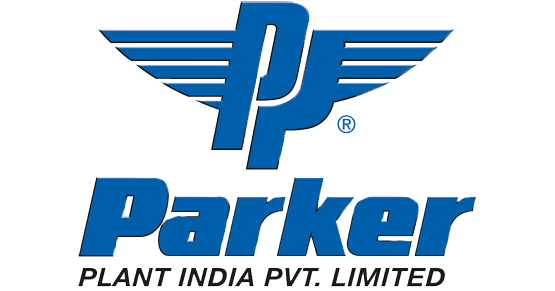 Launching Now
Apollo Inffratech Group has entered into its latest Joint Venture Parker Plant India Pvt. Ltd. with UK based Parker Plant Limited.
More than a century old Parker Plant Limited is a market leader in manufacturing and supplying reliable solutions for asphalt production, bitumen surfacing, crushing, screening, concrete production and pavement related equipment throughout the world.
This recently incorporated JV Company will manufacture various Parker equipment starting with Asphalt Batchmix Plants of all capacities in a newly created state-of-the-art manufacturing facility near Mehsana, Gujarat.
Apollo : One stop hub of Construction Equipment Manufacturing
Apollo Inffratech Group's Apollo Inffratech Pvt. Ltd. is a household name in Construction Equipment manufacturing since long.
Seeing tremendous opportunities in the business, Apollo was quick in diversifying its portfolio through various joint ventures and strategic partnerships with world renowned companies such as HawkeyPedershaab of USA, Metalgalante (Carmix) of Italy, Zenith of Germany, HEM Paving of USA and Aircrete Europe of The Netherlands.
Today Apollo's extensive product range can be broadly divided into two segments: Concrete and Asphalt. In its Concrete segment Apollo makes Concrete Batching Plants, Concrete Pipe Making Machines, Concrete Block Making Machines, Self-Loading Mixers, Slip Form & Fixed Form Concrete Pavers.
Whereas in its Asphalt segment, it will be manufacturing Mobile and static Asphalt Batch Mix Plants, Counter Flow Drum Mix Plant and Bitumen Pressure Distributors under this newly formed JV.
This entire range of asphalt and concrete equipment is made under one roof, thus making Apollo a one stop hub of Construction Equipment Manufacturing in India.
In welcoming the joint venture, Brett Dalby, Parker Plant's Sales Director, said, "The trajectory for India's growth is impressive. We are delighted to join forces and invest in India with Apollo Inffratech Group to meet the exacting needs of such a vibrant market."
Apollo Inffratech Group's Managing Director, Mitul Patel, commented "Apollo is pleased to add such a strong brand to its group." The addition of such an extensive range of asphalt plants complements the group's current activities in the concrete sector, where Apollo has gained tremendous success. Mitul Patel went on to say, "With this latest joint venture, the Apollo Inffratech Group has taken a further step to realise our Prime Minister's 'Make in India' call, in manufacturing equipment to build a world class infrastructure for the new India."
"The joint venture of Apollo Inffratech with UK's Parker Plant is a testimony to the massive growth potential of India," said Amitabh Kant (IAS) Chief Executive Officer of NITI Aayog. "The joint venture will contribute to India's vision of becoming Aatma Nirbhar or self-reliant while at the same time deepening our integration with the global value chains. It will bring new technology for greater innovation in the infrastructure and construction sector."