1.What is a Mobile Concrete Batching Plant?
In the past, all the concrete plants were stationary concrete plants and could be installed in a certain period after transporting with few trucks. The increase in the number of construction projects and the amount of concrete required in these projects as well as the need to complete the prescribed projects in a shorter time to live up to deadlines led construction companies to design mobile concrete plants, that are more flexible, easier to transport and easier to install than stationary concrete plants because they needed to transfer their plants from one place to another to complete their projects. A Mobile Concrete Plant consists of the same units as a stationary concrete plant, where these units are fixed on a chassis with axles and wheels. These portable shaft mixers have a chassis and are towed by a truck tractor, the mobile concrete plant can easily be transported. It is well-equipped for different sorts of concrete batch mix plants with a simple site change.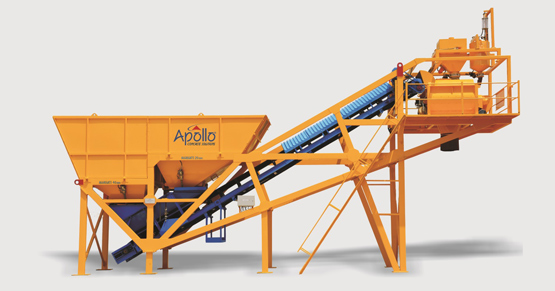 2.What are the advantages of a Mobile Concrete batching plant?
A
mobile concrete batching plant
can be highly adaptable to bring fresh concrete from nearby whenever required. Its advantages are-
It is a robust and sturdy structure that requires no foundation and has a quick exhaust valve with pneumatic cylinders to maintain accuracy in weighing which guarantees consistency and unwaivered quality
There is a minimal need for space for installation as it is very compact. They are easier to transport disassemble and translocate.
3.What are concrete pipe-making machines and what are their benefits?
These are dry cast machines that can manufacture high-quality concrete pipes like the circular and non-circular ones, the reinforced and the non-reinforced ones, lined pipes, jacking pipes, box culverts, manhole risers, and cones. Their advantages include their resistibility towards any environment and a durable structure that can avoid rusting, bending, and burning. They allow for a high amount of water to pass and turn out to be very cost-effective. The latest technology allows a single and twin station capability with features like hydraulic pressing, synchronized core vibration, and de-molding by overhead cranes.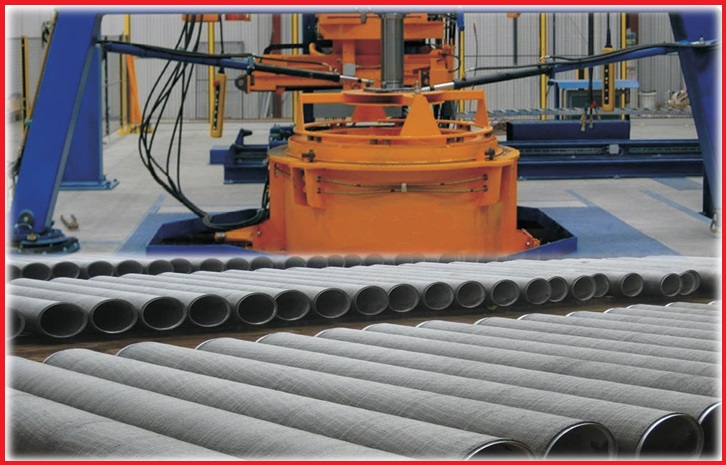 4.Why and how is the ready mix concrete supplied to construction projects?
Ready Mix Concrete
is a mixture of various aggregates like sand gravel, crushed stone water, and cement. This is delivered finished on the site in the specific mix design and can save time, cost, and workability. It ensures a thorough control over the testing of materials and key practices during the manufacturing process. Better handling and mixing practices can save costs while avoiding any pollution and adulteration. It can be done in two ways-
Transit Mixtures or Barrel Truck- Delivers concrete to the site.
Volumetric Concrete Mixture- Delivery of the readymade mixture in a dry state and mixes the concrete on the site.
5.What are the types of concrete mixing plants?
There are different types of
concrete mixing plants
available to cater to the needs of the construction industry. They are built with high-quality materials and engineered to guarantee a long life. They are available in stationary, semi-mobile, and fully mobile versions. Based on the location of the plant they are classified into-
Stationary Concrete batching plant- They are stationary and located at a certain distance from the construction site. The concrete is batched and transported using a truck to the construction site or on-site.
Mobile Concrete Batching Plant- They are compact batching plants, which possess the facility of material storage, weighing, mixing, and discharging units. It has a flexible movement and hence can be transported to the construction site. Batching of concrete is carried out on-site and after the set up of the plant is done, the contractor can adjust the concrete production according to the specification of the contract.
When based on the mixer, they are classified into-
Central Mix Plant or the Wet Concrete Mixing Plant- This mixing plant weighs all the materials into the truck while transportation is done to the site. The ingredients get mixed in a central location in the plant and the truck keeps moving so that the solidification of concrete does not occur. After the mixing process, the concrete is poured into an agitator truck, which transports it to the site.
Transit Mixing Plant or the Dry Concrete Batching Plant-Transit mix plant/ dry concrete batching plant uses manual or digital scales to weigh the aggregates and cement. The water is also weighed or volumetrically measured separately. After weighing, the ingredients are then poured into a transit mixer, which is transported to the site. All the materials are mixed during transportation to the construction site.